***The Blogger Course is now open!***
Do you dream about becoming a professional blogger?
Would you like to turn your blogging hobby into a full time career?
Wouldn't it be nice if a professional blogger could share all their secrets on how they've made their blog a profitable business?
Would you like a course to walk you through the process and share the knowledge you need to take your blog to the next level?
Are you fed up of reading fluffy blogging advice that leaves out the real facts you need to succeed?
Would you like a no-BS guide to blogging that clarifies how bloggers really succeed?
Then it sounds like you need the 12 week blogger e-course!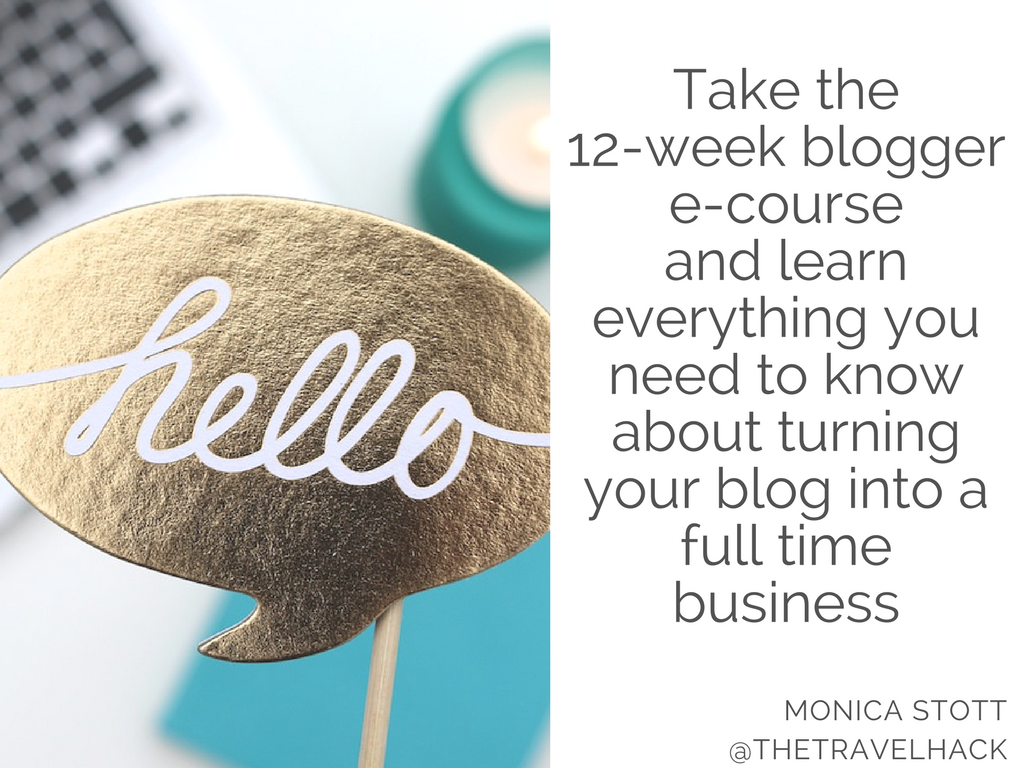 Are you ready to turn your blog into your professional career?
I see so many people saying it isn't possible to earn a living through a blog and it drives me crazy. They say blogging isn't a 'real job' so stick to your 9-5 and give up on your dreams.
This just isn't true!
Yes, bloggers work hard but blogging can be a lucrative career option for anyone who has the passion and the skills. You just need someone to share the skills to give you leg-up on the blogging ladder!
And that's where I come in..

I'm Monica, founder of The Travel Hack, one of the UK's leading travel blogs. I've grown my blog to become a six-figure business (yes, really - you can earn 'real money' through a travel blog!) and I have over 400,000 followers.
People still tell me this isn't a 'real job' but, these days, I dn't care. Sometimes it doesn't feel like a real job as I travel the world, work my own hours and do what I love every day.
Now I'm going to share all my secrets and show you how you can do it too.